Keep an eye on the Reuseum Educational?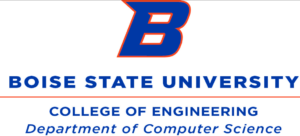 Reuseum Educational has been working hard in developing classes and workshops related to STEM education for a while now; going to schools, conducting events at various organizations, and even hosting these workshops at the educational itself. The folks at the Reuseum have been in contact with the Computer Science Department at Boise State University and will be working with them to develop applications for future workshops and classes! They hope that this partnership will create more advanced and fun classes, and thus, more educational classes for all kids in the treasure valley and beyond.
Therefore, keep and eye on the Reuseum Educational! They post a lot of upcoming events on their website's calendar page and on their Facebook page as well, click on the link here to go right to there.